Therapy Center For Children Staff
Christina Bellini-Zaher MS, OTR/L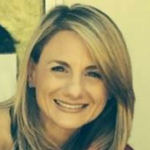 Director

Christina Bellini-Zaher MS, OTR/L is the owner and director of The Therapy Center for Children. She established this company after working since 2001 with hundreds of families and children ranging from two weeks old to twenty one years old. Each of these families came from different socioeconomic backgrounds but were similar in wanting the best quality of life for their child. She has had the privilege to get to know these families and tailor her treatments in accordance to the goals of each child and the needs of each family.

Read More
Ongoing Service Coordinators
Ana Blandino
Bilingual Ongoing Service Coordinator

Ana Blandino is a bilingual service coordinator who has a great wealth of knowledge for any family who is in the Early Intervention Program (EIP). Approximately a decade ago, Ana was blessed with a beautiful baby son who was faced with a handful of serious medical challenges. After this experience, she decided to become an advocate for other families and become an ongoing service coordinator in the Suffolk County Early Intervention Program. Her experience and knowledge about development and Early Intervention helps empower families to support their own children to meet their greatest potential.
Laura Esposito
Ongoing Service Coordinator

Laura Esposito is an ongoing service coordinator for the Therapy Center for Children. Laura earned a Bachelor's degree in Psychology and Early Childhood and a Master's degree in Special Education. Laura has worked in many different settings with children of all ages. She started her career in the classroom as an assistant teacher and then a teacher with children with special needs. After beginning a family of her own, Laura became an Early Intervention teacher serving children and families in their homes for over 10 years. She later taught typically developing first graders in a private school setting for five years. Laura has also served on the school board of a private school from 1995 to 2008 and again from 2012 to 2015.
Maria Molano
Bilingual Ongoing Service Coordinator

Maria Molano earned a Bachelor of Arts degree in Studio Art from Hunter College and a Bachelor of Arts degree in Speech Language Pathology from Lehman College. Maria has worked in several different settings with young children. She began her career as a teacher's assistant in a preschool. She then worked as a Teacher for the Speech and Hearing Handicapped for the Committee on Preschool Special Education (CPSE) and Early Intervention programs. Maria has over 10 years of experience working with bilingual children and families, helping them meet their development goals and overall well-being.
The staff is supported by about 100 professional pediatric occupational therapists, pediatric physical therapists and speech therapists.